Image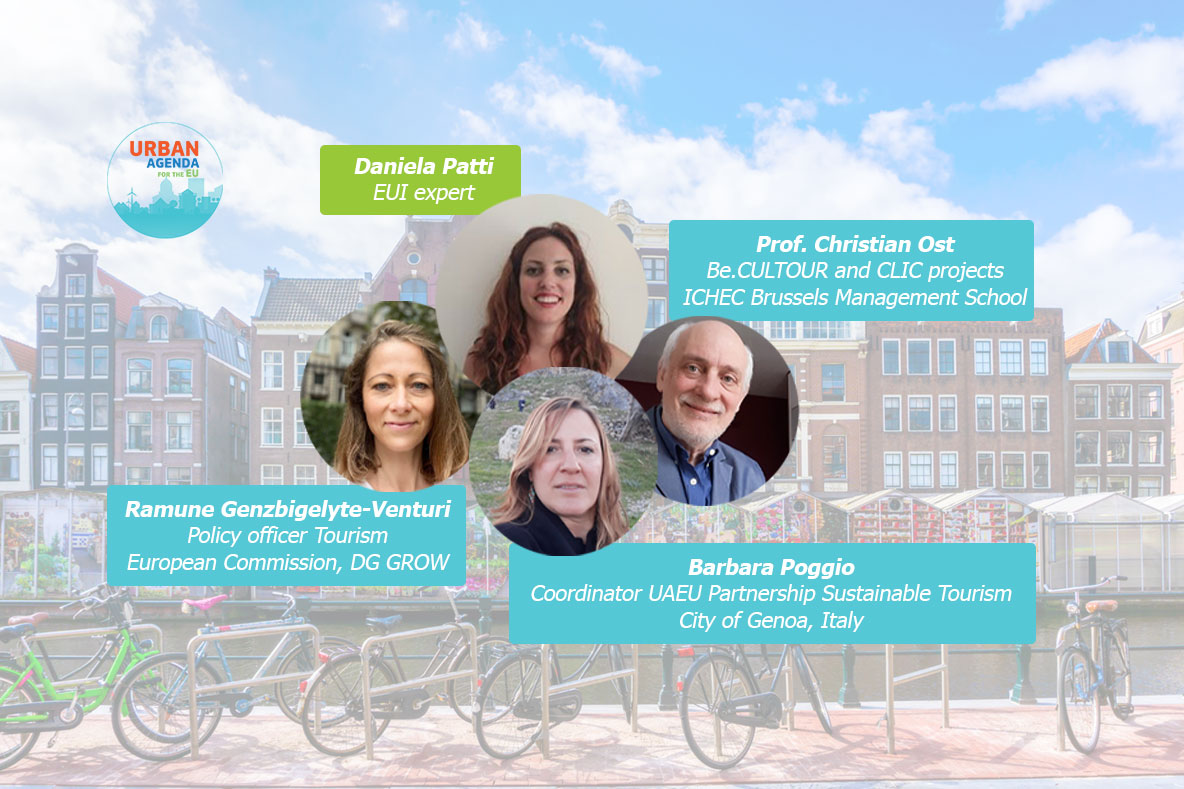 Join the UAEU session at EU Week of Regions and Cities
The purpose of the session "Nourishing Europe's Values with Sustainable Tourism" is to engage in a meaningful dialogue with esteemed guest speakers and the audience regarding the ongoing development of the Sustainable Tourism Urban Agenda for the EU Partnership. The primary focus during this session is to delve into specific issues related to tourism in urban areas, recognising it as a pivotal element in fostering sustainable development within urban economies.
The session will present the approach proposed within the Orientation Paper, triggering a discussion on key points of attention and potentialities in terms of social, economic and policy implications with the guest speakers. This is necessary because sustainable tourism is inherently complex, stemming from the coexistence of diverse sustainability dimensions and the intricate dynamics of the tourism ecosystem.
"Nourishing Europe's Values with Sustainable Tourism" is a workshop co-organised between the European Commission and the European Urban Initiative. Have a look at the EUI website and discover more events organised by EUI at the European Week of Regions and Cities.
We look forward to seeing you at this workshop!